Nothing gets the Intterra team more excited than hearing about your accomplishments. That's why we've decided to dedicate a monthly blog post that's all about you! Below you will find just a few of the many inspiring ways SA users are making some major moves. Use this space to ask questions, collaborate on ideas or just give a fellow department a virtual high five!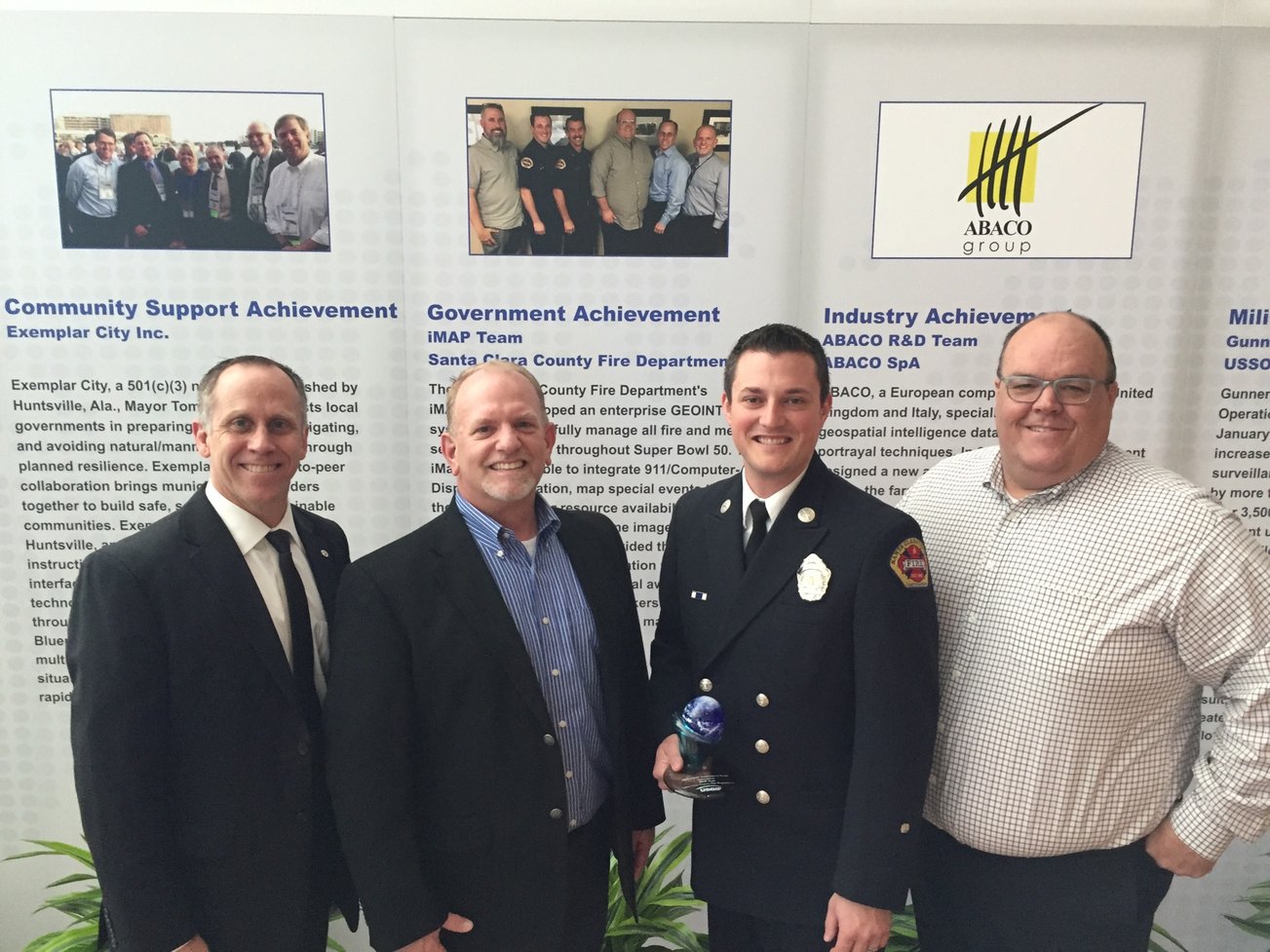 Our heartfelt congratulations to the Santa Clara County Fire Department for winning the USGIF GEOINT Achievement Award for Government. This year's Government Achievement Award recognizes the Santa Clara County Fire Department for their innovative and outstanding support of Super Bowl 50.
This award recognizes outstanding accomplishments by an individual or team from government organizations, departments, or offices that significantly enhance mission effectiveness using GEOINT-related capabilities. Local, state, federal, and international government groups were nominated including Intelligence Community agencies, executive branch organizations, and others.
The USGIF Awards Program annually recognizes the exceptional work of the geospatial intelligence tradecraft's brightest minds and innovative organizations. Highlighting the achievements of those within the global GEOINT Community, the awards program also boosts morale, inspires the community, and increases interest in the field.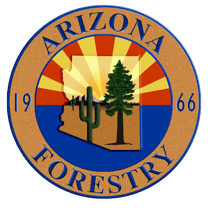 Arizona State Forestry (AZSF) has selected SA as the platform to realize their vision of situational awareness at all levels of their organization as well as with their partners and cooperators. AZSF has named their version of SA the Arizona Situational Awareness Portal(ASAP) and is starting beta testing this month with hopes of a phased roll-out this fire season. AZSF will be using the SA Field Tool to status some of their equipment on a daily basis.
One unique item in the AZSF project is the development of report tools that automate the creation of daily Executive Summary Reports as well as assisting in data mining for agency information.
Welcome to the Intterra family, AZSF!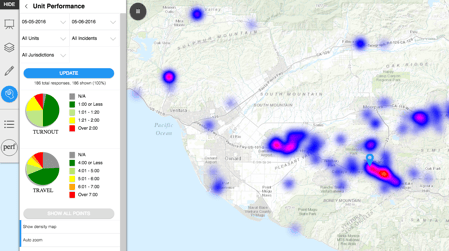 One of our longest-standing Intterra clients, the Ventura County Fire Department (VCFD) has used their implementation of SA - called "VSAT" for the "Ventura Situation Awareness Tool" - to map Wildfire, HazMat, and Search and Rescue incidents, make wildfire preplans readily available, track CAD incidents and AVL resources, and provide the earliest aircraft intel in SA to state and multi-agency partners. This year, VCFD added SA's performance and data analytics tools to help them improve their support across their entire response area. Way to go, VCFD VSAT Team, for all the ways you've utilized SA to make your resources more visible!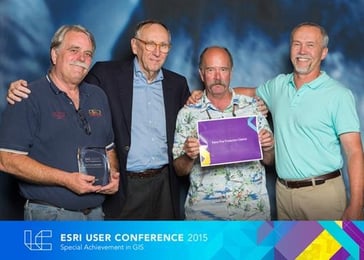 The Klamath County (Keno) Oregon SA system is expanding and being adopted for statewide use by the Oregon Office of State Fire Marshal. They plan to focus their initial use of SA for overall awareness of the statewide wildfire situation and emerging incidents, as a tool to help the field deputy fire marshals communicate with the state office the potential need to fight a conflagration, and for use by their three Incident Management Teams for collection of damage assessments. The use of SA for home risk assessments continues to expand to additional Oregon counties as well. It is so great to see how Chief Ketchum and his team have led the charge to expand the use of SA in more and more counties across the state!