---
Life in the Super Bowl Command Post

It's been a fun week at work! All the hard work of the past few months building up a Special Events app for Super Bowl 50 first responders has paid off. This week, we're helping them manage all the events and incidents that come with an event like SB50.

Using whatever device they have (phone, tablet, laptop), a responder can not only see where all the 'routine' incidents and responders are in real time, they can see managed response decisions, see data about incidents, access geoanalytics to help allocate resources, and communicate via maps about the special events that are ongoing this week.

Here is SA running on the outside of one of the Mobile Command Posts: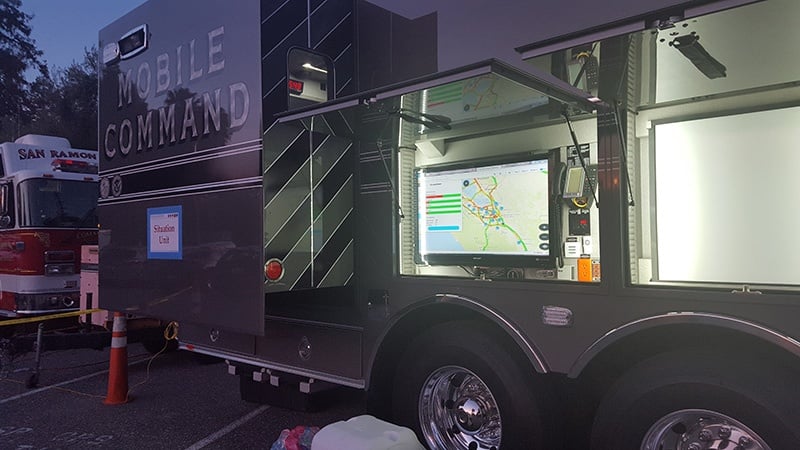 Check out the Resource Drawdown tool that shows current Ambulance/Engine/Truck availability and the live traffic feed!
---
So far so good
We're happy that our software is so integrated this year, but this week has remided us of all the hard work that the First Responders and planners have put in, and ultimately it's about the success of their events. It's been awesome to be a part of taking the tension out of the events by seamlessly sharing intel with everyone - exactly what they need, where they need it, when they need it.
Share your thoughts back with us and let us know if you have any questions. We will keep updating over the weekend.