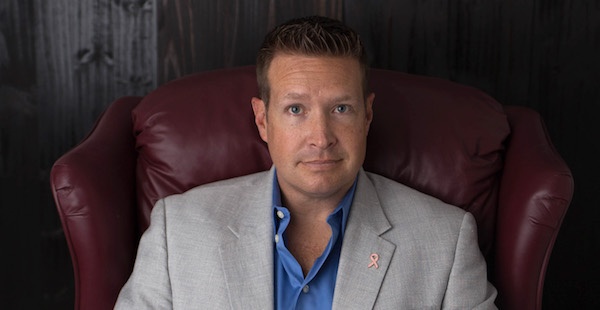 July 16, 2018 Castle Rock, CO -- Intterra is thrilled to announce and welcome Robert Edson as Director of Sales. This position is the culmination of 12 months of strategy and planning for our upcoming software release and growth plans for the future.
Robert will own revenue growth at Intterra, including all direct sales to new and current clients, implementation and management of our channel partnership program, and will have substantial influence over marketing.
Robert brings over 22 years of successful sales background in public safety and emergency management, including implemention of the United States' first statewide VOIP 911 solution. Robert also operated as the public/private partnership liaison to Denver's Office of Emergency Management during the 2008 Democratic National Convention where he seamlessly coordinated an emergency response through federal, state, and local teams. During that same event, he worked with corporate partners including Walmart, Walgreens, and Sysco to deliver and distribute over 100,000 bottles of water inside the Secret Service security freeze zone to at-risk attendees of the convention, awaiting security clearance outside Mile High Stadium in the intense August heat.
Robert says this about his new role -- "Public Safety has always been close to my heart. I get to work each and every day with people who commit their lives to saving others' lives and property -- it doesn't get much more rewarding than that for someone in my role. As Director of Sales at Intterra, I have the privilege of working to change the Fire Service by putting critical data into the hands of first responders and fire chiefs all over the country in real-time. What departments of all sizes can achieve through visualizing their data with Intterra is unprecedented; helping them accomplish the critical task of protecting our communities is humbling and I'm thrilled to be a part of it."
David Blankinship is CXO of Intterra and has this to say about bringing Robert on board: "Intterra is always about innovation with our Public Safety partners. As we drive forward with them, creating best of breed operations and analytics software, we continue to focus on building a rock solid team. We are proud to announce Mr. Robert Edson as our Director of Sales. Robert brings deep experience to this senior-level position in the company, and we look forward to you meeting him."
Robert is a Colorado native, where he resides with his wife and two children. They enjoy all manner of outdoor activities including fly fishing, camping, and volunteering for various breast cancer charities, including Casting for Recovery. When not in the mountains, you'll find them involved in Colorado's craft beer scene where Robert competes in local home brewing challenges.