At Intterra, our version of Shark Week is Wildfire Ops Week. We look forward to it so much and this year it was awesome.
Wildfire pros from all over the nation took time to focus on important challenges they face out in the field fighting fire. Great collaboration and advancements resulted from the week - but one of them is ready to be highlighted:
We are proud to release an important update to the iOS & Android Intterra Field Tools that push these ideas into production for Fire Season.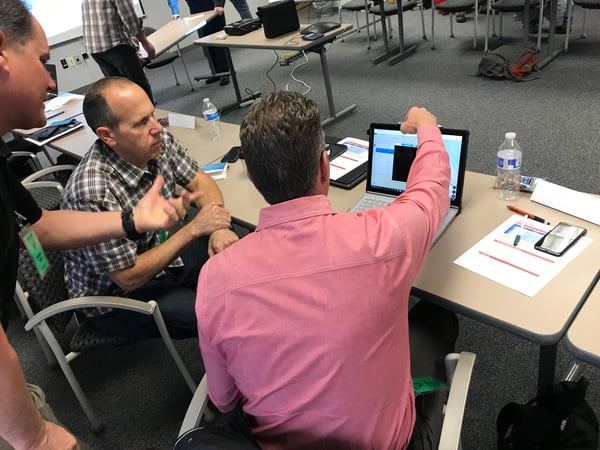 From Jim Wolf, Director of Wildfire Operations
We are so proud of this revision for the Field Tool. Other than the obvious facelift with the new logo and colors... we held a Wildfire Summit early this year (nicknamed Wildfire Week in honor of Shark Week). The app includes a lot of features that federal, state, and local wildland firefighters asked us directly for:
Rock-solid stability for syncing photos and features when in marginal communications connectivity.

Simple track management with 'follow-me' editing for devices with diverse GPS accuracy.

Direct integration of the National Wildfire Coordinating Group / Enterprise Geospatial Portal (EGP) and the National Incident Feature Service for shared incident mapping.
From Kenny Lamarca, Software Developer
As we focused on the day-to-day roles of our firefighters as they range from wildfire to EMS to structure firefighting - I have gained a greater appreciation of how departments and personnel can use our tools to be more effective in the field. We have included loads of feature for all of these workflows:
Being able to plan and map out incidents with fire lines, evacuation routes, fire hydrant locations into a shared ecosystem is valuable to alleviating confusion in the field.

A firefighter's job doesn't end after the fire is put out. Assessing damage and structural integrity after the fact is just as important as fighting the actual fire.

There are so many more roles in firefighting than most people imagine... It truly is a team effort involving analysts, the public, leaders and chiefs at all levels, emergency managers and of course the firefighters on the line.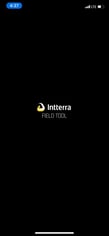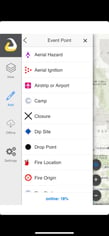 A little more about Kenny
We want to publicly welcome Kenneth Larmarca (

Kenny

), our newest developer on a gifted team at Intterra.

Kenny

received his BS in Computer Engineering from Rochester Institute of Technology. He's no stranger to startup environments, having spent his first two years in the industry at CHESS Mobile Health, a company dedicated to helping solve mental health issues with cutting edge technology. He's rounding out his third year of software development as he works on the stack at Intterra.

Kenny

brings a wealth of knowledge with various programming languages, patterns, and technologies. He was able to hit the ground running developing features for the Field Tool, isochrone Lambda services, and other (super secret so far) tech we're building. Stay tuned for much more from Kenny and the devs.